There are many benefits to choosing a charger that has both USB-C and USB-A ports. Naturally, you are first saved from a sticky situation due to utilizing too many chargers. The ability to save several devices simultaneously without exerting much effort follows. The XVZ Dual USB 20W charger is one of the live examples of what we are all looking for in a dual-charger, so with that in mind. So let's get started without further ado!
What you need to know about the XVZ Dual USB PD 20W Charger?
Many of us have a variety of devices, right? There are times when we need them both at once. Therefore we must fully charge them beforehand. What will you do, though, if there aren't enough ports and you need to simultaneously charge two devices with different interfaces but can't? The only way to solve this issue is to have a fantastic gadget like the XVZ dual-port chargers.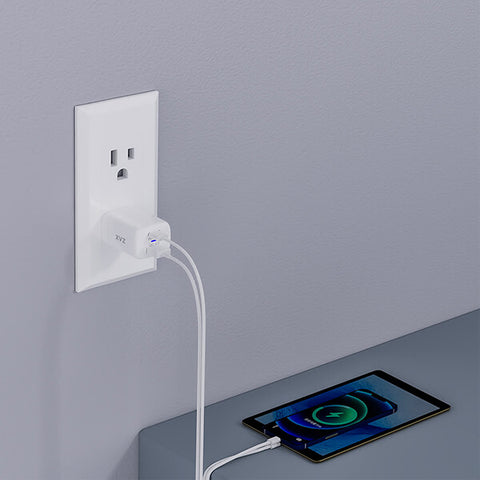 Quick-charging capacities
Because of its many characteristics, many things will precede your priorities when choosing this charger. Let's start by saying that this PD 20W charger is fantastic for quickly charging both devices. As a result, you never have to wait, and both of your devices are always charged.
The charger not only has quick charging capabilities, but the connections that come with it are also excellent at facilitating quick data transfer. Even at 2.4A current, it still offers high-speed charging, which is something you hardly ever get from other adapters.
Featherweight
Regarding size, they are a compact size for a twin charger with a form factor of 1.26in * 1.30in * 1.77in. Naturally, it's also lightweight. Its low weight of only 0.1 lbs speaks for itself.
Foldable Plug
This compact charger is designed for travel. Toss it into a briefcase, handbag, carry-on or backpack snag-free!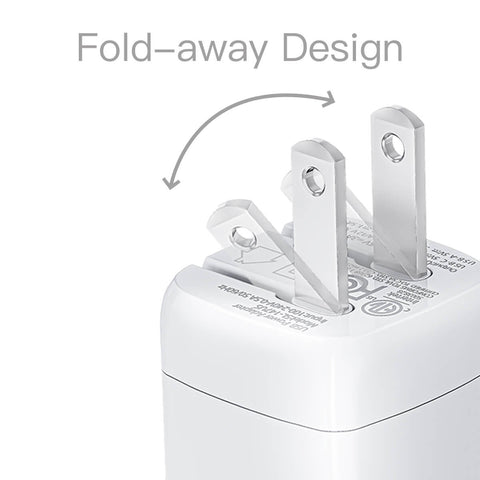 Safety
While you may be amazed at how effective XVZ PD 20W chargers can be, concerns may also emerge over their safety. It's okay because XVZ chargers have all the necessary safety certifications.
The XVZ dual PD 20W charger covers you if you're worried about dealing with problems like overcharging, overcurrents, and heating. Your devices are safe because they will also automatically cease charging the device once it is fully charged. 
Compatibility
Most tiny USB-C and USB-A dual chargers have been found to work only with a few different gadgets. But you can easily charge any device you want with the XVZ adapter. With this dual PD 20W charger, electronics from Samsung to Apple may be quickly charged.
What do I like About XVZ PD 20W Charger?
One of the main selling factors for the XVZ Dual USB PD 20W Charger is the adapter's small size. It's the ideal travel companion because it's not just a little device but also lightweight. The design is exceptionally clean and strong, so you can appreciate the performance.
The device is ideal for quickly charging various USB-A and USB-C devices with up to 20W of power onboard. Do not worry; you can charge any type of gadget, even if it has an outdated interface, thanks to its capacity to charge devices with diverse interfaces.
Conclusion
XVZ PD 20W USB C Charger is an excellent power adapter all around. No other adapters can compare to this if you want to improve your charging experience with such a low power output. Additionally, you don't need to carry two chargers around if you want to charge several devices simultaneously. Salutations for the new era of quick charging for various devices!